VTQ Videotronik GmbH is your service provider for electronic assemblies and complete devices. We offer you a maximum of production variety and flexibility. As a developer we offer you a comprehensive range of services. We develop and produce high-quality electronic assemblies and complete devices according to your specifications and requirements. We attach particular importance to quality, reliability and adherence to delivery dates.
For more than 50 years, our highly qualified experts in the company have always given their best to meet your requirements and to achieve our goal of optimal customer satisfaction. Our many years of experience and comprehensive know-how enable us to meet even the most demanding customer requirements.

VTQ Videotronik GmbH, based in Querfurt, Germany, has earned a good name for itself in the industry, both regionally and nationally. We are a reliable partner of numerous loyal, satisfied regular customers and have established ourselves as a competent and reliable contact in electronics manufacturing.
We are producer of video technology
Over the past 20 years, VTQ has firmly established itself on the market as a brand name for absolutely high-quality video radio technology.
Products and special solutions around the topic of video, via radio or cable, are the focus. We offer radio systems for long distances of several 10km with COFDM technology as well as short distance radio systems for a few meters. We can transmit almost all common video formats like CVBS/Composite, HD-SDI, TCP-IP and others, wireless or wired.
Electronic assemblies
Today, highly complex electronic products place very high demands on the production of such assemblies and systems. Therefore, the technical and economic implementation is always a challenge that we are happy to meet. The respective individual solution is developed in cooperation with you.
Whether prototype, small or large series - together with you we will find a solution for almost any technical and economic requirement. Over 50 years of experience, state-of-the-art technical equipment and systems guarantee perfect interaction, which has made us a sought-after partner.
Video wireless technology
We realize wireless solutions for your application, even where often no radio transmission seems possible.
We can supply you with individual products or complete systems, from the camera to the monitor. We have the necessary know-how for indoor or outdoor applications, even for extreme environmental areas, such as operations in the desert, in industry or in the offshore sector.
High standards
High quality of our manufactured products and services has always been one of the top corporate goals of VTQ Videotronik GmbH. Thus, as early as 1995, a certification according to the international standard for quality management systems DIN EN ISO 9002 was strived for and a corresponding QM system was introduced as a service provider for electronic assemblies.
We are certified according to the quality management standard ISO 9001:2015 and based on the highest quality standards DIN EN ISO 9001:2015, IATF 16949:2016 and DIN EN 13485:2016 we have established ourselves as a supplier for the automotive and medical technology industry and offer a complete service around the electronic assembly - from planning to final production.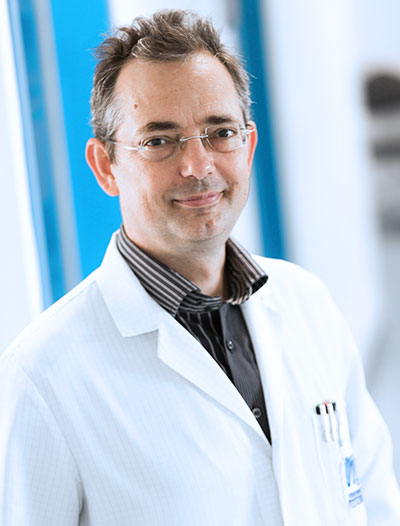 "Our aspiration for ourselves is to make tomorrow even better than today."