Today, highly complex electronic products place very high demands on the production of such assemblies and systems. Therefore, the technical and economic implementation is always a challenge that we are happy to meet. The respective individual solution is developed in cooperation with you.
Whether prototype, small or large series - together with you we will find a solution for almost any technical and economic requirement. Over 50 years of experience, state-of-the-art technical equipment and systems guarantee perfect interaction, which has made us a sought-after partner.
Examples of development projects
Solar technology
System for capacitive disassembly detection on solar plants
Electromobility
Control of the cell balancing of battery packs
Gastro technology
Control technology for cooling and preparation of beverages
High Frequency Technology
High frequency amplifier modules for deflection of laser signals
Medical Technology
Control system for anti-decubitus positioning systems in hospitals and care facilities
Telemedicine
Forwarding of patient-specific laboratory values for analysis and possibly determination of necessary therapy steps in medical facilities
Automotive
Ultrasonic device for the preparation of vegetable oil as fuel for diesel engines
Automation technology
Control for automatic feeding systems in animal fattening plants
Do you have any questions?
Precision meets efficiency
Automatic and conventional placement
We are specialized in assembling electronic components in THT and SMD technology. Thanks to our state-of-the-art equipment, we are able to process every order quickly, efficiently and precisely. Our quality standards guarantee a professional result, so that you can look forward to a first-class product.
Innovation through Technology
We fulfill so your wishes
We accompany you already during the development of your products and offer you a very extensive service with a very high vertical range of manufacture. From international purchasing of components, manufacturing of assemblies, assembly to the complete device, logistics with shipping to the end customer to the necessary after-sales service, we can act as your sole contact.
Our services at a glance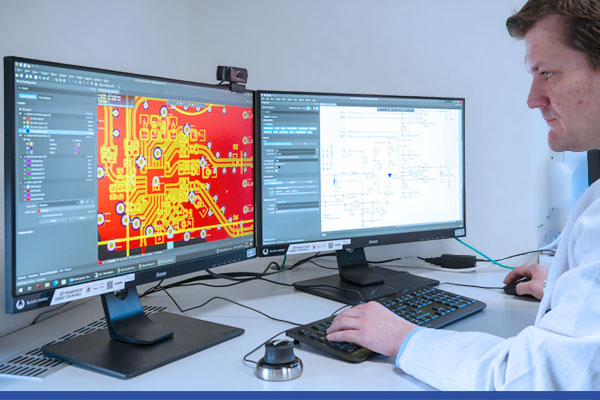 Development & Layout
Special experience with RF design (up to 24GHz)
Circuit design and simulation analog, digital & RF
Hardware development Altium, Eagle
Layout of single and multilayer
3D design (SolidWorks)
Circuit programming (EPROM, FPGA etc.)
Software development C, C++, C#
Approval of assemblies and devices in cooperation with accredited partners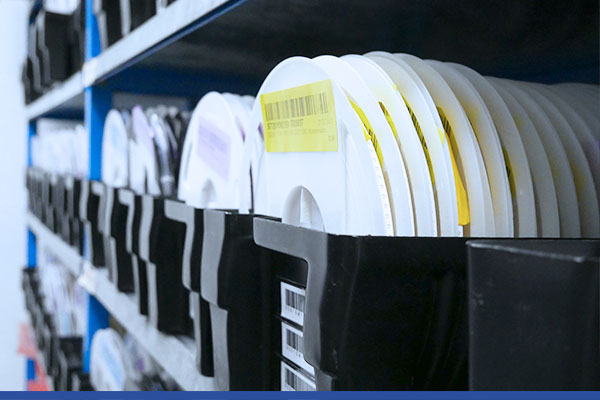 Material procurement
Material and supplier management certified according to IATF 16949 and ISO 13485
worldwide procurement system for highest quality and favorable prices
batch management and traceability
Incoming goods control with 2D scan with 100% identity control by comparison with internal MPN database
Daily updated price data through electronic price data maintenance
Order processing e.g. via EDI or demand-driven logistics systems
extended obsolescence management
IHS lifecycle monitoring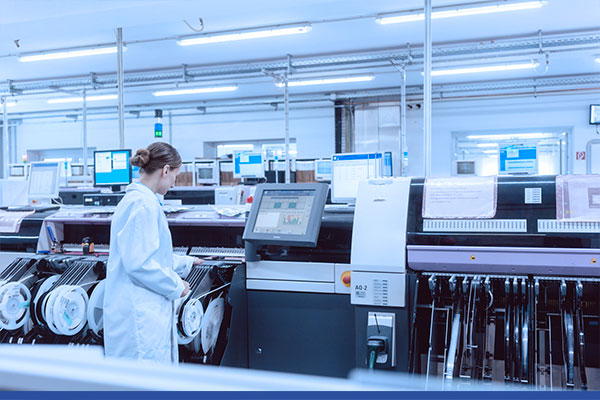 Manufacturing
Software supported work preparation with CAD system (VALOR)
Tracebility monitored production
force monitored placement
SMD placement machines with flexible line concepts
SMD placement of all types up to 01005, BGA, μBGA or fine pitch (0.3 mm)
Manual assembly of all types
Radial placement(THT)
Reflow and tunnel wave soldering
Selective soldering systems and soldering robots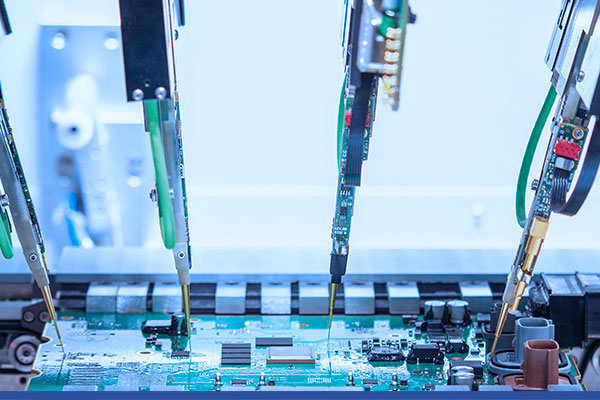 Testing & Quality Control
automatic inspection of components (3D AOI / AOI, 3D paste inspection, 3D AXI)
automatic X-ray inspection (AXI)
camera monitored THT placement
Incircuit test: Flying Probe (SPEA), Dr. Eschke test systems
Boundary-Scan
Luminance and chrominance measurement of LEDs
static/dynamic testing in temperature and climate chambers
testing in own high-frequency shielding booths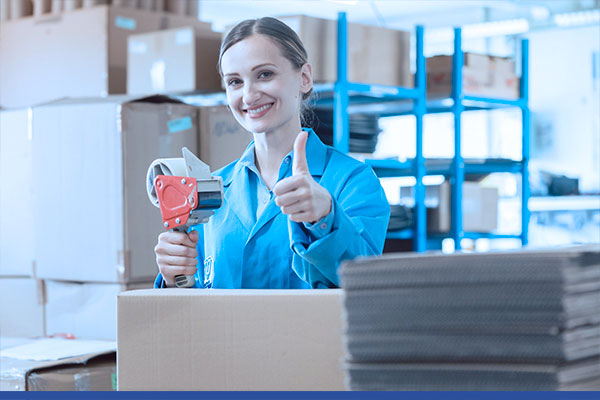 Logistics & Aftersales
Packing of all devices and assemblies
Foaming plant for optimal protection of the products
Taking over of all logistic services
Shipping directly to you, to the dealer or directly to the end customer
Repair assumption during the warranty period and beyond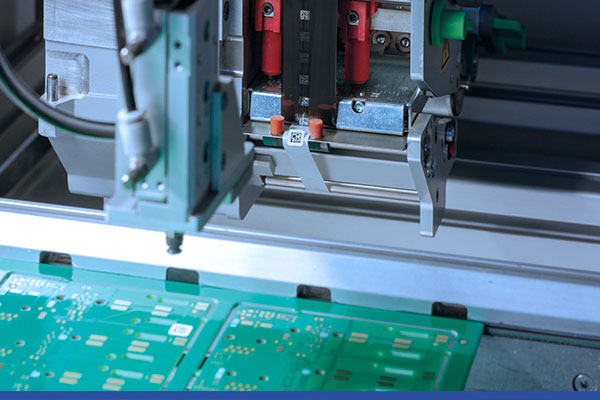 VTQ+ Additional services
Stress-free cutting of printed circuit boards (milling)
Cable assembly
CNC controlled pin assembly
Partial or complete assembly painting
Fluoropolymer coating
Potting and bonding technology
Mechanical processing in our own tool shop
Marking and labeling of components (laser engraving, tapon printing and labeling)